images

1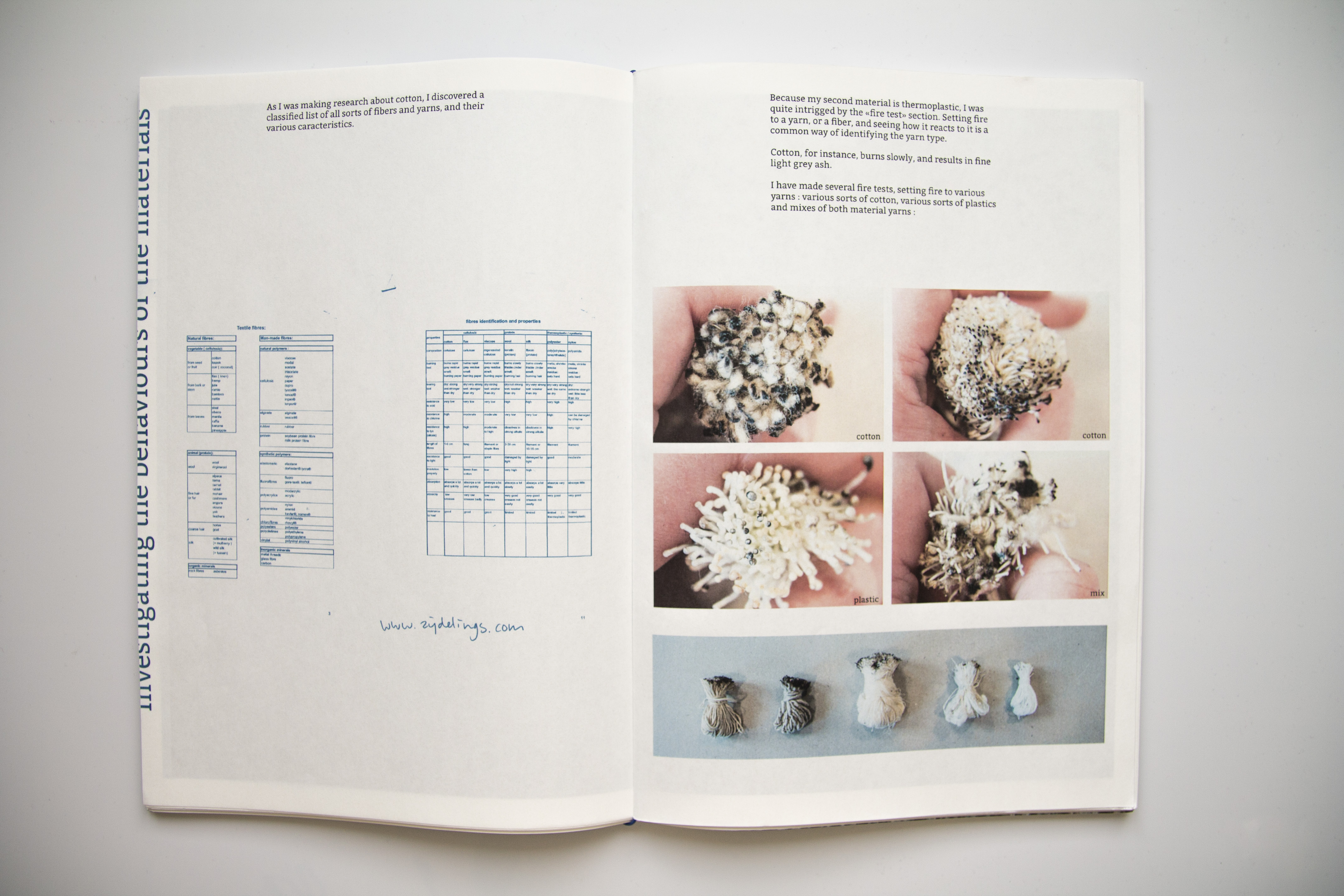 2
3
4
5

6

7
notes


1 project : from fire to fiber

2 research book

3 me tufting

4 tufts with ash dyes drying in the sun

5 sketchbooks

6 installing the project from fire to fiber at DENF coffee during dutch design week 2018

7 tufting finitions: internship at la manufacture de tapis de bourgogne
02. Fiber experimentations (coloring and tufting)
Natural and synthetic yarns can look very similar and identifying them using only visual sense can be tricky. Through the use of fire by burning, wood ash dyeing and charcoal dyeing, the identity of the tufted materials can be exposed as they react differently to the performed actions.
The final assemblage of the project From Fire to Fiber (2018) combines the diverse material reactions into a visual and sensorial mapping.
The project was initiated by my curiosity towards the materials we use, where they come from, how they react to certain actions and how we can learn to identify them.
I have gathered extended knowledge about fiber qualities during an internship at La Manufacture de Tapis de Bourgogne in 2016, one of the last carpet manufactory where carpets are still realized by hand. There, I have learned the crafts of hand weaving and tufting.
During the internship, I have lived in a small village in Bourgogne, in France and I have worked on tufting, weaving, preparing frames, evaluating colours, working on carpet finitions and archiving the factory's collection.