images

1
2
3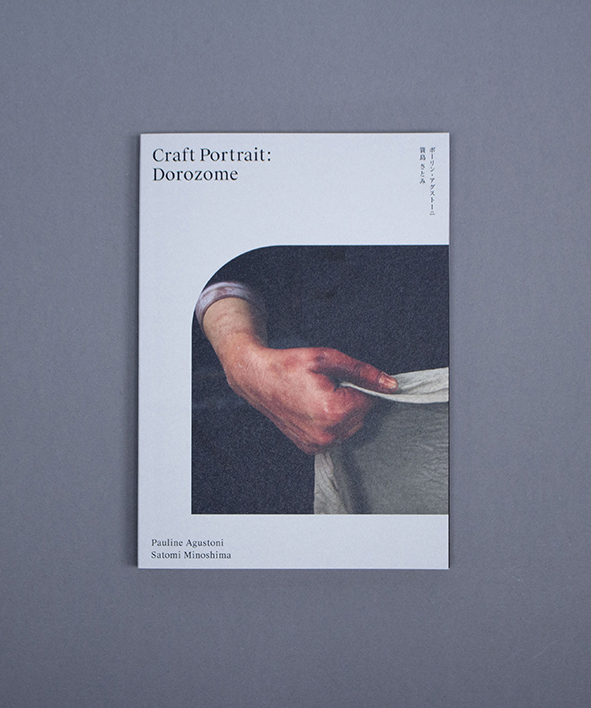 4

5



6
7
8
04. Craft Portrait
Craft Portrait is a project initiated in collaboration with
Satomi Minoshima
for the exhibition
re-FORMAT 2020
by museum Z33 House for Contemporary Art, Design & Architecture in Hasselt, Belgium (2021).
The project originates from the wish to narrate craftsmanship in the most forthright way. Instead of relying on secondhand sources and online « how-to's », we want to go straight to the source of a country's craft culture and understand it from the inside.
For Craft Portrait: Dorozome, we travelled to Amami Oshima, an island situated in the South of Japan. There, we spent three weeks with the artisans of
Kanai Kougei
, learning and exploring
dorozome
(mud-dyeing). This immersive field trip allowed us to dive into the artisans' everyday life, helping us understand their relationship to their craft and get acquainted with the island's culture.
Dorozome
is a mud-dyeing technique during whose process white yarns are repeatedly dyed - the technique requires more than 85 dyeing steps - until they reach a deep black colour.
The rhythm of the dyeing process shaped our entire time in Amami. It led us to discover a new cycle of creation. The craft showed us its transformative potential, both of the products that we conceived and of our relationship to what we had created. That's what we want to emphasize with Craft Portrait. How to see beyond the final product of such a rich and complex process?
Our textile installation highlights the usually invisible transition colours of the technique. By tackling the so-called
artisan aesthetic
, the aesthetic of artefacts incomplete - in the
process
- we give a stage to those anonymous colours to exist.
In the exhibition itself, we are using the rhythm of the twisting motions present in the dyeing process to accentuate the repetition of the artisans' movements throughout the completion of the craft. This movement merges with the voices of the artisans telling about their relationship to their craft.
Beside the physical exhibition, we have edited a publication containing 11 interviews we directed with the artisans we met on Amami Oshima. By involving the artisans and creating space for their testimonies, stories and opinions on their craft, we lead a dialogue surrounding craftsmanship that values the speech of the people performing it every day.
In a largely globalized and standardized world, material creation often takes the shape of quickly mass-produced goods. We believe in the counter-cultural, alternative, almost rebel potential of craftsmanship to challenge the status quo.