images

1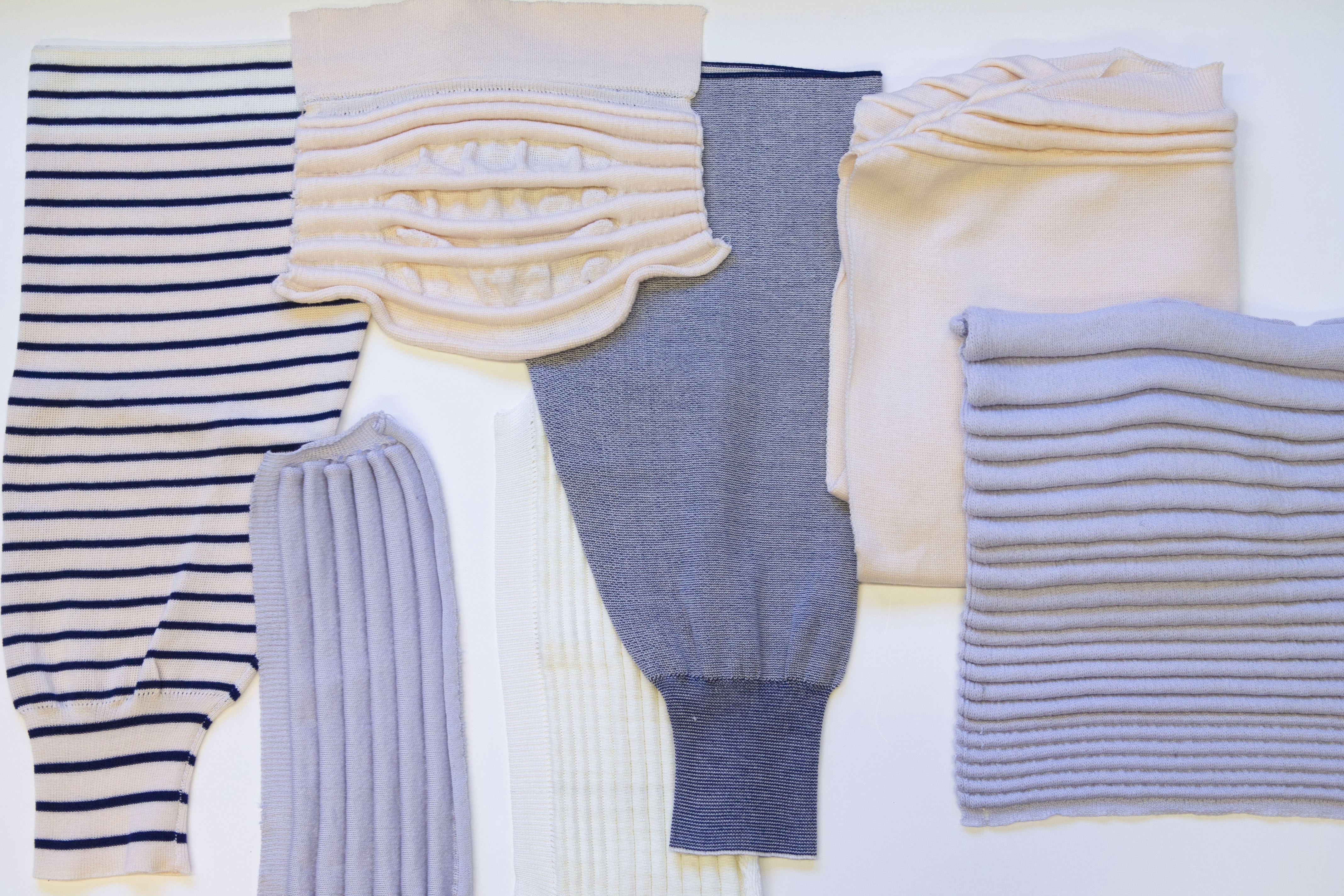 2
3
4
5

6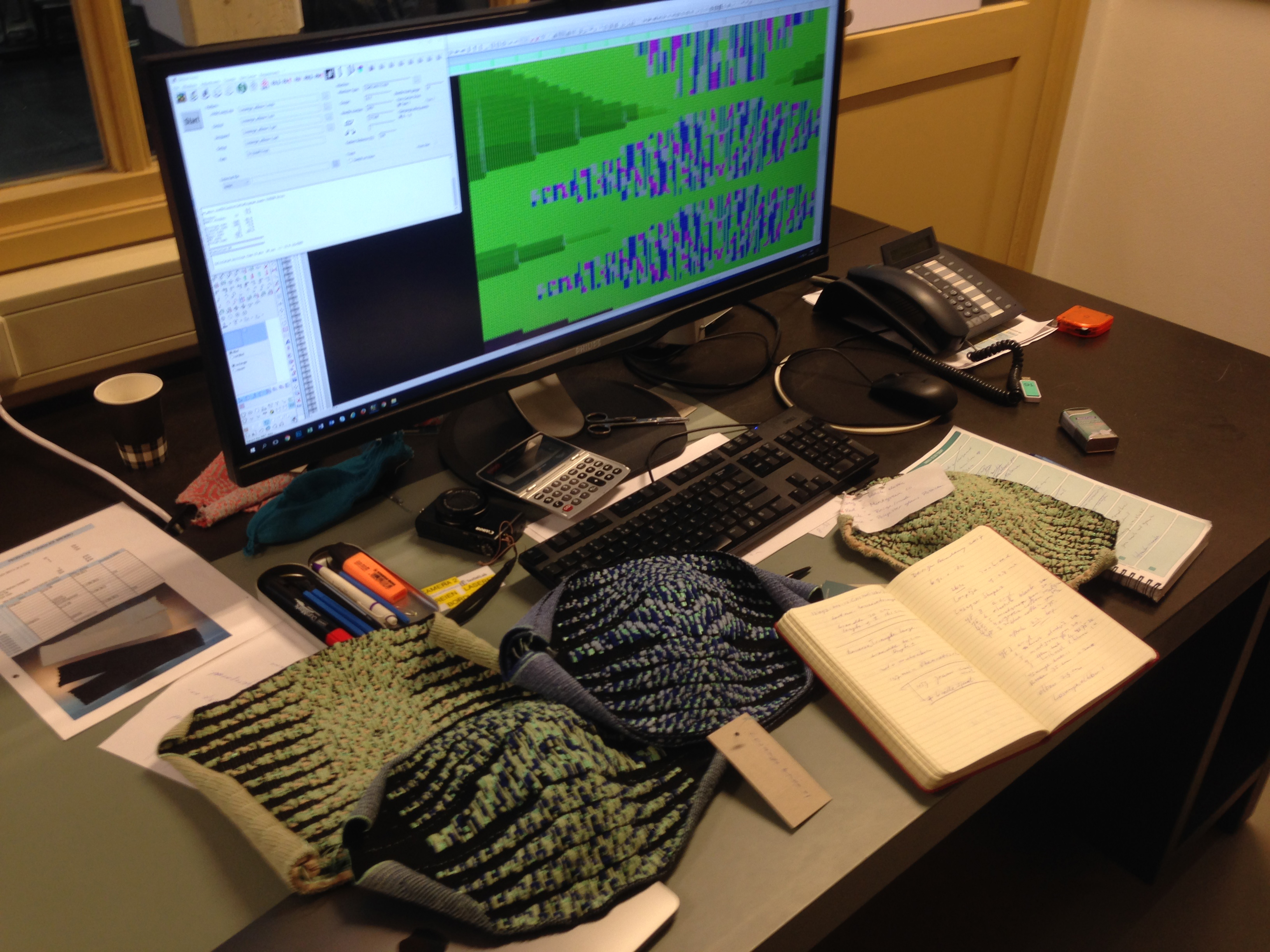 7
01. Structural knitting (Mastectomy Caregiver & Reckless Knits)
Knitting techniques have caught my interest because they allow to shape a textile without any cutting involved. If knitted with precision, the yarn can be looped in any shape one can think of. As a textile designer, this meant endless possibilities which I started to explore with my own projects.
My graduation (2019, Design Academy Eindhoven) project Mastectomy Caregiver is about the creation of adapted knitwear for women who experienced a mastectomy during their breast cancer treatment. Structural knitting as well as a play between tight and loose stitches are used as techniques to knit a protective volume around the bust and the arm area.
A program was specifically developed to create the sweater. I collaborated with industrial knitting experts from the company Knitwear Lab in Almere in order to develop this program and carry an extended material research. The Dutch associations Knitting Holland and Creative Industries Fund NL supported the project with a grant.
For more in-depth information, Mastectomy Caregiver has a dedicated website which you can access
here
.
Reckless Knits (2018) is a project realized in the context of the textile minor of the Design Academy Eindhoven. French textile designer Naéma d'Hérouville and I developed funky 3D-knitted skating protections together with the industrial knitting experts from the TextielMuseum Tilburg.