images

1
2
3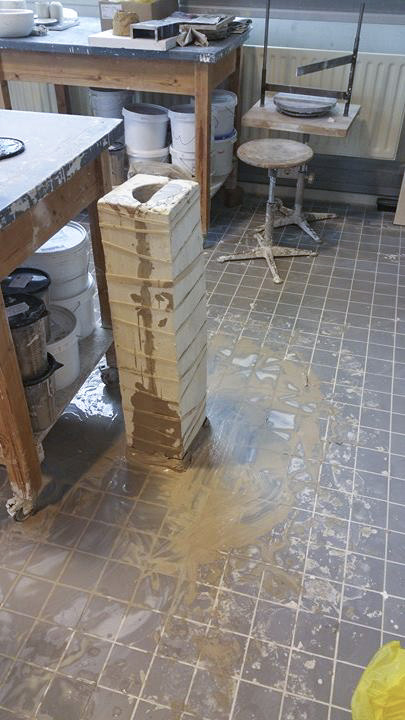 4
5

6

notes


1 Boxing Trophies

2 Boxing Trophies

3 pouring liquid clay in the large cylinder mold

4 failure

5 screenshot of the filmed performance of the clay boxing

6 there's nothing better than a proud coach



04. Boxing Trophies
Boxing Trophies is me reenacting my boxing lessons to misuse the same movements in my design process.
Within this research about memory and movement, I developed a set of ceramic trophies that are shaped by the boxing movement.
Through the deformation of the ceramic via the boxing movement, I question the place that control occupies in the creative process, and how a defeat, the crumbling of the ceramic under the hits, can become a victory underlined by the beauty of the created shapes.
To reinforce this point, the piece becomes the looser's trophy, proclaiming the beauty of the defeat.